-
-

Haunts For Hope is a program that was started in October of 1996, to help aid in the effort to fight muscular dystrophy. This program was designed to help by collecting donations during the haunt season, and then in turn, to donate the collections directly to the Muscular Dystrophy Association!
We started Haunts for Hope in 1996 at a haunt we worked for, then the next year, we spread it to a few more, and so on. At each haunt, we had donation boxes up for the haunt season, then after the season was over, we turned in the donations. Now after a few years of the program being down, we have restarted the program and ask any haunts (home or professional) who want to help do the same as we have.
We here want to show the world, that even though we may focus our year on horror and haunted entertainment, we still are human beings with families, and friends, and we have caring and compassion for others.
This program is proudly brought to you by Haunted Radio. Kevin, the creator and host of this year round podcast, which provides you the latest news in horror and haunt entertainment, has been closely associated with the help to cure muscular dystrophy. Over the years, he has donated numerous amounts of money and time to aid in the fight.
As a part of the podcast's continuing support, we simply ask that anyone willing to participate, put up a donation box, and then after the haunt season, donate the money received. All haunts, haunt fans, or anyone who wishes to donate are encouraged to. You may also show your support by going to our Support Banners & Flyers page, and either printing our a flyer for your donation box, or by placing any of our banners on your myspace, or internet site.
Together, all of us haunters can stand united and contribute to a great cause to help provide hope!!
-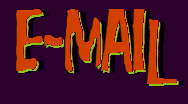 This web site was designed by


All names, logos, and images are
© 2008 - 2016 Haunts For Hope
All Rights Reserved

-
-

What is Muscular Dystrophy?
Muscular dystrophy (MD) refers to a group of genetic, hereditary muscle diseases that cause progressive muscle weakness. Muscular dystrophies are characterized by progressive skeletal muscle weakness, defects in muscle proteins, and the death of muscle cells and tissue. Nine diseases including Duchenne, Becker, limb girdle, congenital, facioscapulohumeral, myotonic, oculopharyngeal, distal, and Emery-Dreifuss are always classified as muscular dystrophy, but there are more than 100 diseases in total with similarities to muscular dystrophy. Most types of MD are multi-system disorders with manifestations in body systems including the heart, gastrointestinal and nervous systems, endocrine glands, skin, eyes and other organs.

Organizations
Muscular Dystrophy Association
3300 East Sunrise Drive
Tucson, AZ 85718-3208
mda@mdausa.org
http://www.mda.org/
Tel: 520-529-2000 800-344-4863
Fax: 520-529-5300

Facioscapulohumeral Muscular
Dystrophy Society
3 Westwood Road
Lexington, MA 02420
info@fshsociety.org
http://www.fshsociety.org/
Tel: 781-275-7781 781-860-0501
Fax: 781-860-0599

Muscular Dystrophy Family Foundation
3951 N. Meridian Street
Suite 100
Indianapolis, IN 46208-4062
mdff@mdff.org
http://www.mdff.org/
Tel: 317-923-6333 800-544-1213
Fax: 317-923-6334

Parent Project Muscular Dystrophy
158 Linwood Plaza
Suite 220
Fort Lee, NJ 07024
info@parentprojectmd.org
http://www.parentprojectmd.org/
Tel: 201-944-9985 800-714-5437
Fax: 201-944-9987

Contact Haunts for Hope at Info@HauntedRadioPodcast.com!